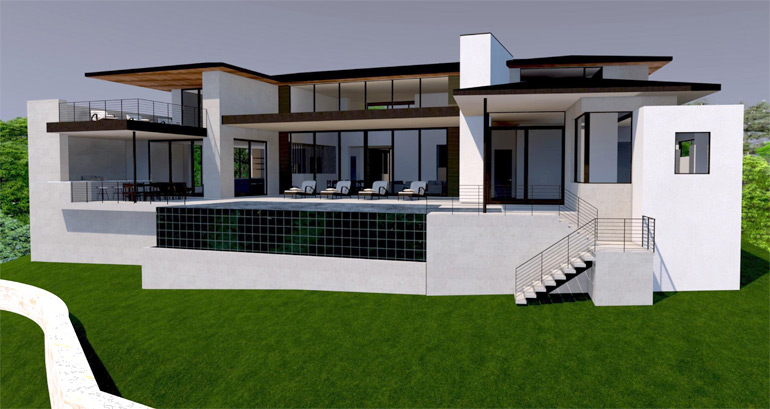 A modern sun-worshipper's paradise
Dream homes start here
No two are exactly alike. Some people prefer old-world elegance; others value the clean, bold minimalism of a contemporary design. Some are gourmet chefs . . . or media junkies . . . or want the place they live to be a meditative retreat from their 9-to-5 existence. The point is, it's your dream, not anyone else's. So if the time has come to create your perfect dwelling – your "forever" house – we have some suggestions you might find helpful.
Love the location
The perfect lot that's a two-hour commute from work may not seem so perfect if you only see it in the dark. The very best school district may not matter so much when the kids flee the nest. Before you build your dream home settle on your dream homesite … and be mindful of the external forces that might change it into something different.
Interview multiple architects and custom builders
… and keep looking until you find someone who speaks your language; who shares your temperament, and who has built the kind of home you're looking for. Ask to see their work and talk to their former clients. Ask what happened when things didn't conform perfectly to plan. The quality of the building -and the builder – will show.
Hammer your budget
During the course of construction there will be hundreds of decisions to make; almost all of them will have financial consequences. Know which ones are paramount in your mind and which ones aren't worth breaking the bank over.
See our latest SIGNAL HILL ESTATES video
See our latest SIGNAL HILL ESTATES video
See our latest SIGNAL HILL ESTATES video