We've done it for almost a quarter-century—in Central Austin and surrounding areas. We've built on city in-fill lots, on lots of waterfront lots, and on almost impossible vertical canyon-side lots.
GET STARTED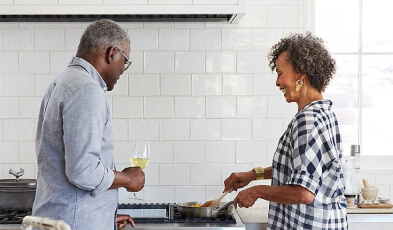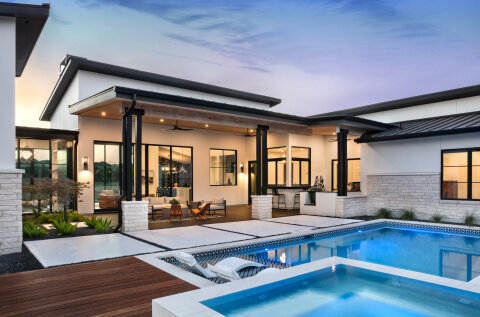 The Sendero Way
What's the Sendero Way? It's a standard for how we conduct ourselves and our business. It's a reputation we put on the line every time we begin or complete a project. It's a commitment to the world-class expectations we set with our clients, both for the homes we build and the experience we guarantee along the way.
Custom Homes
New custom homes built by Sendero Homes include modern farmhouses, sleek contemporary stylings and transitional looks and layouts that fit perfectly in our Central Texas environment. Our body of work includes homes in a wide variety of sizes, shapes, materials and finish-out, and price ranges.
› Learn More
Testimonials
As a first time custom home buyer, Sendero was the perfect match for our family. They lived up to every expectation and partnered with us in building our dream home every step of the way. Their amazing lines of communication throughout the build kept the project moving along on schedule and everyone on the same page. I highly recommend them as masters of their trade and welcome an opportunity to build with them again in the future!
We would enthusiastically build with Sendero again! Not only were we happy with the outcome, they made the process easy as well. Building a home requires a huge time commitment and with Sendero's professional approach and efficient technology the process was streamlined and simple. Each individual member of their team went above and beyond, often spending a significant amount of time with us to make sure that they exceeded our expectations. We appreciated the close attention to detail, thoughtful approach and personal relationships we built along the way.
We had great experience with Sendero Homes as our custom home builder. Scott Walther and Lance Haley were extremely professional, efficient, knowledgeable and a pleasure to work with. Our house was completed ahead of schedule and on budget, and was everything we dreamed of. We still absolutely love everything about our home almost 8 years later. We would absolutely use them again in the future, and will continue to refer others to Sendero Homes.
VIEW ALL
Renovations
Custom renovations by Sendero Homes cover the gamut of expansion possibilities. We have created separate out-buildings, major structural additions, interior remodels – all with the same care and professionalism we bring to our new home projects. In the last dozen years, we've gotten numerous requests and we're extremely pleased with the solutions we've brought to all the challenges.
› Learn More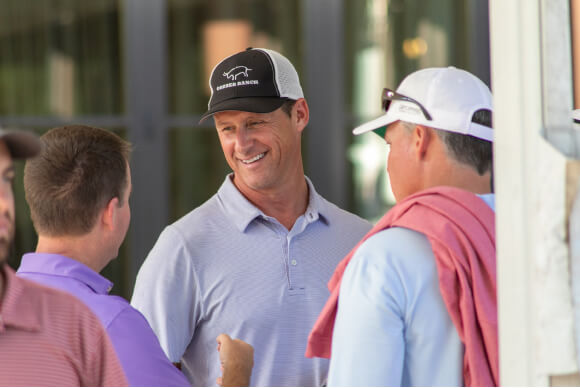 About Us
Sendero Homes has been building custom homes in Austin since 1994, committed to exceeding their customers' expectations and providing the best quality product of any builder in the market.
› Learn More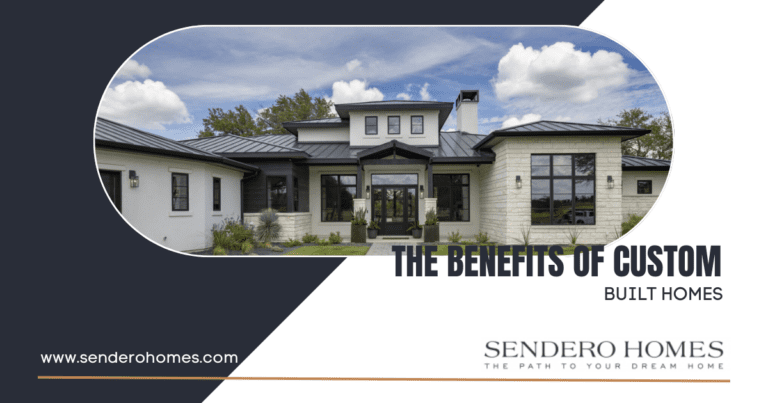 The Benefits of Custom Built Homes
When it comes to discovering the ideal home, it's clear that a one-size-fits-all approach won't suffice. This is where Sendero Home builders excel. With our unwavering dedication to excellence and extensive expertise, Sendero Homes has emerged as a premier custom home builder in Austin, Texas. But what precisely are the advantages of opting for a custom-built home?
› Learn More