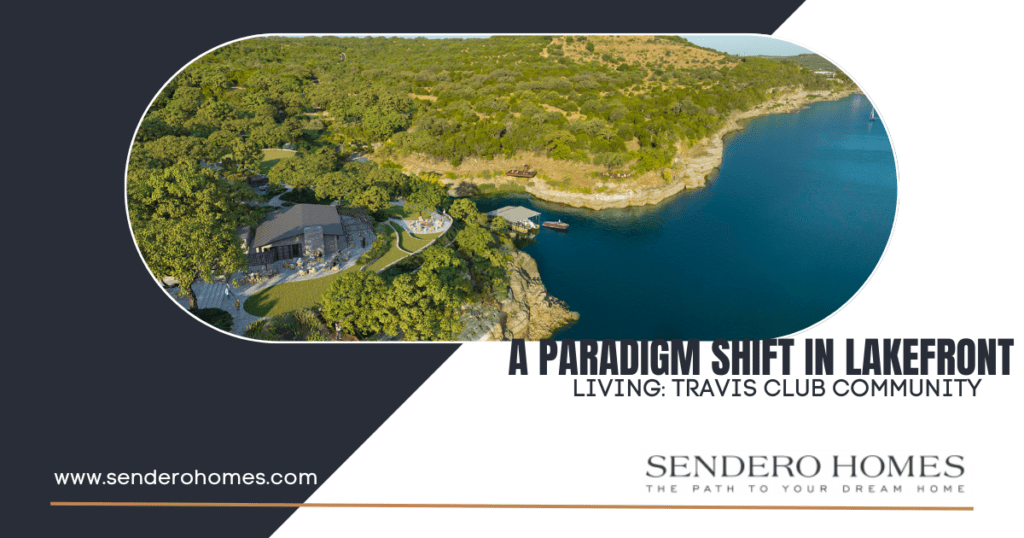 In recent years, the Travis Club community development has become a hot topic of discussion in Travis County, Texas. This ambitious project aims to transform a sprawling 1,047-acre ranch next to Lake Travis into a vibrant residential community. With its breathtaking lake frontage, world-class golf amenities, and a true sense of belonging, the Travis Club is set to redefine the concept of luxury living. Let's delve deeper into this exciting development and explore the features that make it a standout destination.
The Vision: The Travis Club project envisions creating a rare 1,500-acre community that seamlessly blends contemporary architecture with the natural beauty of Lake Travis. Spearheaded by Menlo Park-based real estate developer Haas & Haynie Corp. and Austin-based real estate firm Castle Hill, this development promises to offer residents an unparalleled living experience.
Lakefront Living at Its Finest: What sets the Travis Club apart is its prime location on the serene shores of Lake Travis. With over 10,000 feet of lake frontage, residents will have direct access to enjoy water activities like boating, fishing, and swimming. Imagine waking up to stunning lake views every morning and ending the day with spectacular sunsets over the water.
World-Class Golfing: One of the standout features of the Travis Club is its 18-hole championship golf course. Designed to challenge and captivate golf enthusiasts, this meticulously crafted course promises to offer an unforgettable playing experience for residents and visitors alike. Whether you're a seasoned golfer or a beginner looking to improve your swing, this golfing haven will cater to all skill levels.
Thoughtful Community Planning: The developers of the Travis Club have placed a strong emphasis on creating a community that fosters a true sense of belonging. With meticulously planned neighborhoods, green spaces, and community amenities, residents will have ample opportunities to connect, socialize, and create lasting friendships. The Travis Club is not just a place to live; it's an immersive lifestyle experience.
Sustainable Development: As we move towards a more eco-conscious future, the Travis Club community development is committed to sustainable practices. The project incorporates green building techniques, energy-efficient infrastructure, and a focus on preserving the natural beauty of the surrounding environment. This commitment to sustainability ensures that residents can enjoy the benefits of modern living while minimizing their ecological footprint.
The Travis Club community development is poised to become a benchmark for luxury living in Travis County. With its breathtaking lakefront location, world-class golf amenities, and a strong emphasis on community, this development offers residents a truly exceptional lifestyle. As construction progresses and the vision becomes a reality, the Travis Club is set to redefine the concept of lakefront living. Whether you're a nature enthusiast, a golf aficionado, or someone seeking a close-knit community, the Travis Club promises to be an idyllic haven that exceeds all expectations. Contact us today to learn more about this community development.